Welcome to our Curves!

Curves in Troy/Lincoln County, Missouri has grown in popularity since its founding in April 2002 and change of ownership in June 2005.

Curves allows you to get a complete aerobic and strength training workout in just 30 minutes. The system is built around easy to learn resistance machines and there are no weights to manage.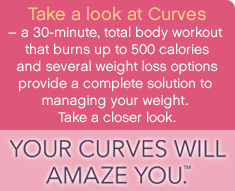 We are the original 30 minute fitness and weight loss center designed specifically for women. With our unique Curves workout, members warm up, perform strength and cardiovascular training simultaneously, cool down and stretch in just 30 minutes!



Curves is the largest fitness franchise in the world with over 10,000 locations world-wide. The Troy/Lincoln County club originated in April, 2002.



We invite you to discover a supportive community where women help each other reach their goals through commonsense weight loss, a great workout, and a lot of laughs.



Call today for an appointment (636)462-5900.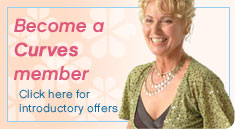 Health Questions?
Based on research, the Curves program is designed to meet the fitness needs of women. If you or your doctor wonders if Curves is the right program of exercise, please review this website and share it with your health care provider. It contains resources for healthcare professionals regarding the science behind Curves.

We are located at:



516 E. Cherry St.

Troy, MO 63379



Phone: (636) 462-5900



Hours:

Monday 7:00am - 7:00pm

Tuesday 6:30am - 1:00pm

and 2:00pm - 7:00pm

Wednesday 7:00am - 7:00pm

Thursday 6:30am - 1:00pm

and 2:00pm - 7:00pm

Friday 7:00am - 1:00pm

and 2:00pm - 6:00pm

Saturday 8:00am - 12:00pm